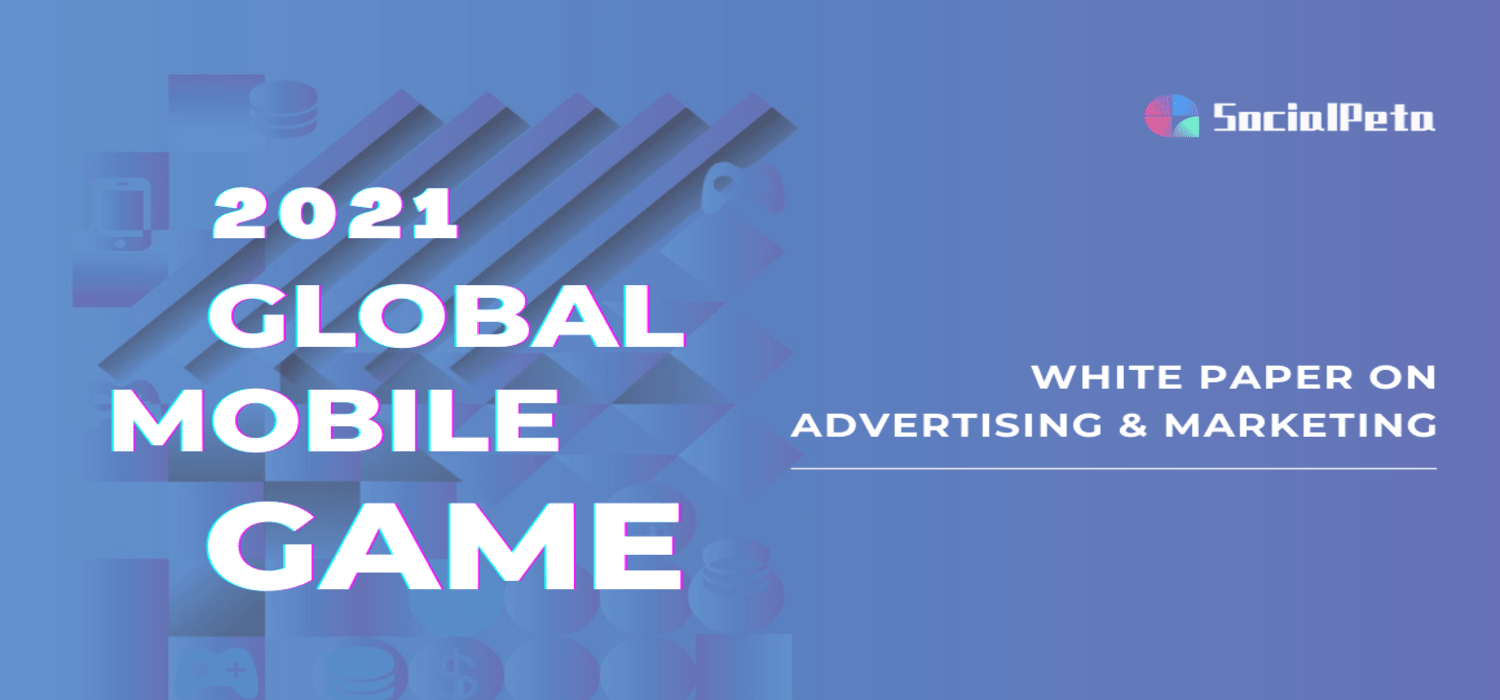 HONGKONG, Hong Kong —
SocialPeta, an ad intelligence platform, released its annual white paper on global mobile apps (non-gaming) marketing with over 70 countries and regions covered. The platform allows mobile app companies to dive into the yearly competitive analysis of the mobile apps industry and lead the market. Want to learn more about what took the mobile app market by storm in 2021 and the strategies that are predicted to guarantee skyrocketing growth this year? We've combined these statistics from SocialPeta in one place.
2021 Mobile App Advertising Market Review
Ad Market Statistics
In 2021, there were 190,000 mobile advertisers, an 8.23% decrease from the previous year that had more than 200,000 advertisers. The reason attributed to this decrease was primarily the saturation of the mobile app market, resulting in its first negative value in the past five years. The numbers are further predicted to decrease by 3.86% in 2022 and finally stabilize in 2023 with a growth of 4.82%.
From the 190,000, the highest number of advertisers upheld by business apps. A total of 30,000 advertisers were of business apps. While business apps reigned over advertisers, shopping apps were in control of the creative market, with the most creatives in 2021. Shopping apps had such precedence in the share of creatives accounting for 36.19%, which was second to entertainment contributing only 5.95%.
Meanwhile, between Android apps and iOS apps, Android was on top with an average of 435 creatives, a significant 11.3% higher percentage than iOS apps. Android apps had more advertisers than iOS apps as well.
Ad cost statistics
The average was up by 2.25% in 2021, with a 27% increase from 2020 for mobile marketing of non-gaming apps. Advertising costs concerning CPM increased by 6% compared to 2020, with an average value of $5.41. However, CPC was down by 26% YOY, an average of $0.44. The US had the highest advertising cost for non-gaming mobile apps on Meta platforms than any country or region. The average CPM was $14.14, CPC $2, and CTR 2.97% in the US.
Ad platforms statistics
The top-most social media platforms in terms of usage - Facebook and Instagram were the most popular apps utilized by advertisers. Both these platforms saw a significant number of non-gaming advertisers, with 149.6K advertisements put up on Facebook alone in 2021.
Marketing Predictions for Mobile Apps (Non-gaming) Market
Here are the strategies that revolutionized mobile app advertising in 2021 and will continue to do so in the upcoming year:
•Real-Life Stories to Relate with Users for Finance Apps
According to SocialPeta's data on ad creatives for finance apps worldwide, the advertisers prefer their ads to show how real people are surprised by great income from investment, or to show professionals' analysis.
•Transformation of E-Commerce Apps Through Live-Action Streaming
E-commerce live streaming has been very popular in China, and it will soar in western countries in 2022. TikTok will be leading the way into new territories. Amazon, Facebook, Pinterest, and YouTube are also expanding their e-commerce on mobile. Moreover, mobile e-commerce apps that added this feature paved the way for improving brand appeal and differentiation from their competitors.
•Popularity of User-Generated Content in Short Video Apps
Short video apps harness the power of UGC through the voice of people and UGC has become the inspiration for creatives of short video apps. Short videos are especially attractive when people's time is fragmented due to the high pace of modern life in the information-based society, and there is the algorithm of big data recommendation.
•Emotional Connection Boosts Reading Creatives
In the modern world of short-form videos, appealing to the audience with reading creatives is becoming tough. To bring the creative to life, advertisers are now making use of emotional connections through story-based ads.
•Influencer Marketing to Gain Attention
Once again, like user-generated content, the audience is more likely to resonate with people they follow. Furthermore, this enables users to make decisions in favor of the mobile app more than bombarding them with regular ads.
Final Verdict
Leading the race is difficult in a market with millions of competitors in the same niche. The competition is increasing every single day and advertisers need to think out of the box to thrive in the industry. Mobile app companies need to become a jack of all trades to prevail in the market - from premium app development to futuristic marketing. Without these up your sleeve, it's a quick descent to the bottom for an app that could otherwise become a pioneer of the industry with the right tricks.
Luckily, the internet is overflowing with information that'll provide you with the knowledge and skills of mobile app marketing. Progress miles ahead than other mobile apps with these strategies.
Learn more about mobile app marketing, the previous statistics, and future predictions by downloading the SocialPeta 2021 Global Mobile App Marketing White Paper.
###
About
SocialPeta is the world's leading advertisement analysis platform, dedicated to offering top ad creatives and marketing strategies for both advertisers and publishers.
Serving as an essential ad and marketing intelligence platform, SocialPeta covers advertising data from 80+ global ad networks across 70 countries and regions. Now we have more than 300 enterprise clients including Google, Tencent Games, NetEase Games, Garena, Gismart, Mobvista and etc.