February 21, 2022
Press Contacts
Christine Wetzler
312-612-0283 x 700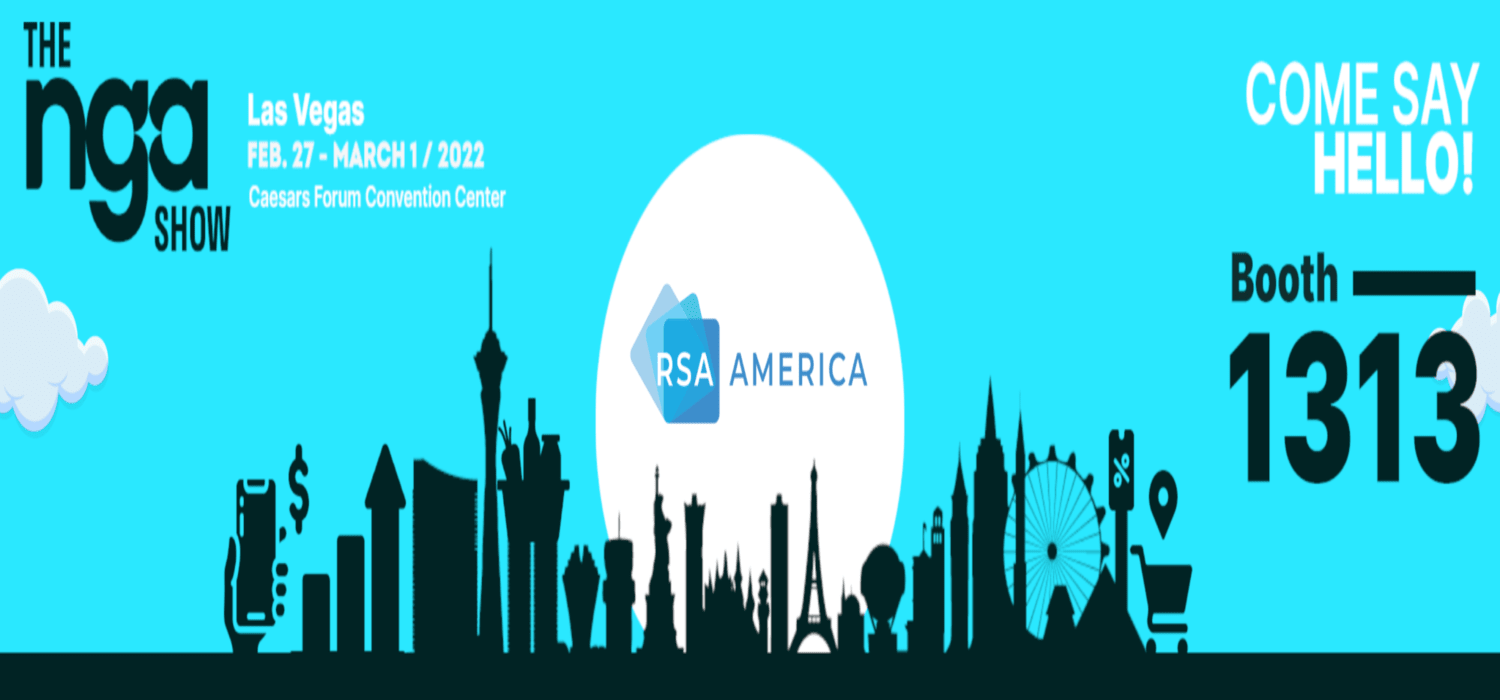 CHICAGO —
RSA America Survey Suggests Grocery Shoppers Across the Country Believe the Pandemic Changed Grocery Shopping Forever
The survey also suggests there's little difference in the use of smartphones for shopping between rural and urban areas. RSA America will present findings at NGA later this month.
CHICAGO – RSA America, a technology company focused on leveling the playing field for independent grocers by empowering them to digitally compete with the mega chains, recently surveyed American families about their grocery shopping habits, especially considering the pandemic. A response from more than 70 percent of those surveyed indicated that they believe the pandemic changed how we're going to grocery shop forever.
"Our survey provided many eye-opening results that suggest we need to make changes in the way we communicate with shoppers to stay competitive," explained Rob Belcore, RSA America CCO and Co-Founder. "We're going to the National Grocers Association trade show later this month to discuss how independent grocers can engage their customers and inspire loyalty. It's critical not just to employ the right technology but to get your employees involved, too."
Companies already on board with RSA America's vision of the future are seeing success. A chain of local Chicago grocery stores recently increased their customer engagement by 15-20 percent through adopting RSA branding tactics. This led to an 11 percent increase in revenue that quarter.
"Our trip to NGA will be invaluable," explained co-presenter Rob Easley. Rob is a decisive executive with years of grocery experience in operations, marketing, format development, and store merchandising. He's partnering with RSA Americas at NGA to help independent grocers build high-performance strategies that engage customers and inspire loyalty.
"The presentation we're going to give will help leaders understand how to make the most of their investment in digital marketing technology. And we'll be available during the show to drill down into any specific questions anyone has about how to pivot their efforts to appeal to a more smartphone savvy customer," he says.
RSA America's survey uncovered the fact that most shoppers use their phones for shopping and that the hesitancy once experienced about digital coupons and rewards is no longer a challenge. That suggests that investments in digital marketing technologies are going to be more effective than ever before.
"When you're equipped with the right information, it becomes easier to reach consumers in a more targeted way," Belcore continues. "That is why we need to get this information into the hands of grocers who can then use it to appeal to customers' preferences."
Please visit RSA America at booth number #1313 at The NGA Show, Feb. 27- Mar. 1, 2022 in Las Vegas, Nevada. Or, you can visit it's website at https://www.rsaamerica.com
INFOGRAPHIC of SURVEY RESULTS: https://rsaamerica.com/do-your-shoppers-want-a-digital-conversation/
###
About
RSA America prides itself on being a trusted advisor to the independent grocery market. It empowers the independent grocers to go toe-to-toe with mega-chains. RSA America provides customers with a fully integrated mobile solution, promotions management system, a proven omnichannel marketing program, meaningful and actionable analytics, training and ongoing support and more. Its technology empowers store managers with easy to use tools to manage promotions, campaigns, coupons and reporting, all in real-time. Visit https://www.rsaamerica.com for more information.
Media gallery