March 10, 2022
Press Contacts
Jennifer Eiskamp
415-400-4214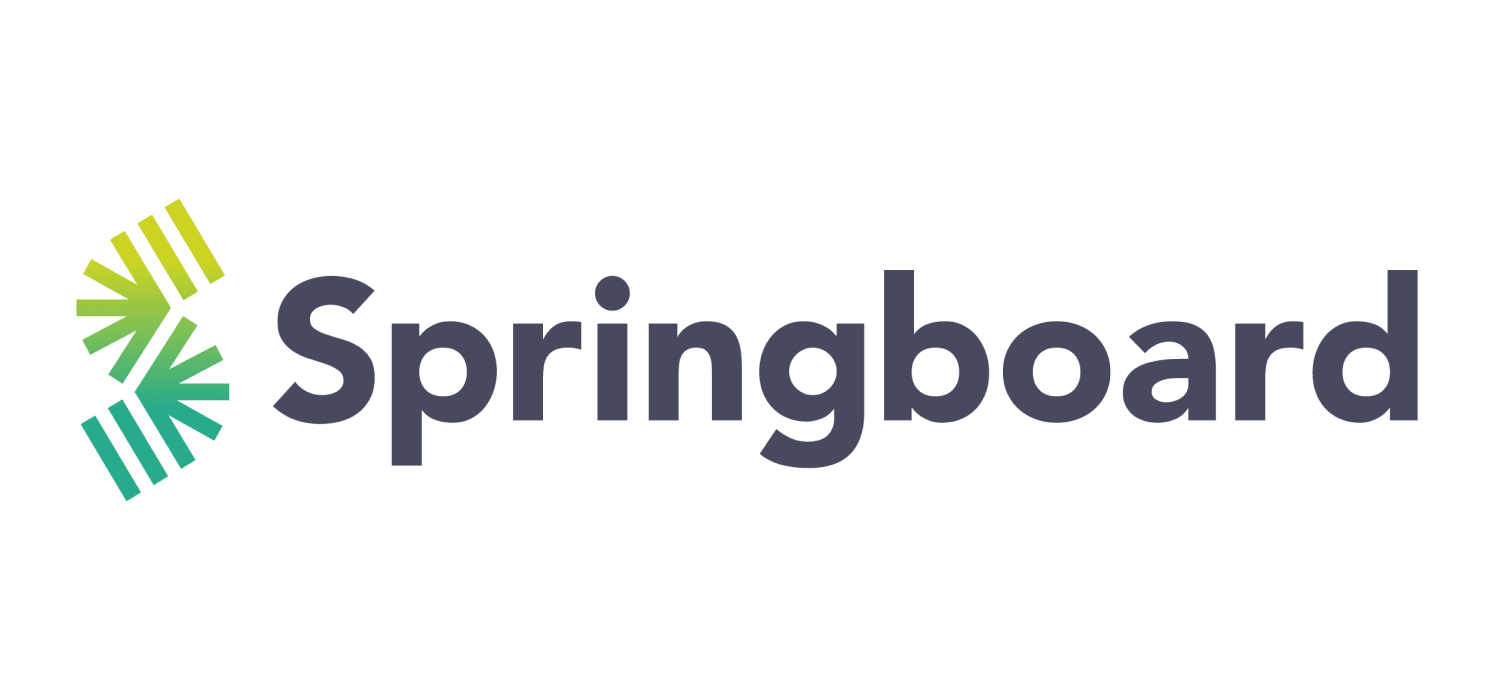 SAN FRANCISCO —
First Course in Series Launches to Provide Full Stack Digital Marketing Skills To Those Seeking Advancement in High-Growth Digital Marketing Careers
SAN FRANCISCO, CA (March 10, 2022) – Springboard, an online learning platform preparing students for in-demand careers through comprehensive, human-guided programs, has announced a portfolio of Digital Marketing Certificates, coupling Springboard's sought-after mentorship and hands-on curriculums with a flexible and real-world learning approach. Enrollments are now open for the first course in the series, the foundational Digital Marketing Professional Certificate, which will serve individuals looking to accelerate career growth, including early- and mid-career marketers seeking to upgrade their digital skills, established professionals pursuing a comprehensive skillset, and entrepreneurs striving to grow their businesses. Social Media Marketing and Search Marketing are the next two certificates in the series, which will launch this summer for students seeking to deepen skills in those disciplines.
Digital marketing skills are in high demand – companies of all sizes are looking to digital marketing as a critical component of their growth strategies, and as the digital economy continues to expand, this need will only heighten. US digital ad spending alone is expected to surpass $300 billion by 2025, accounting for more than 75% of all media spending, according to eMarketer. In addition, hiring for digital marketing jobs increased by almost 33% year-over-year in 2020, according to LinkedIn. Further, given the constantly evolving digital marketing landscape – including the regular emergence of new social platforms and the ever–changing data and measurement landscapes – these new certificate courses will enable Springboard's students to stay current.
"The pandemic has further accelerated the already rapidly-growing need for digital marketing as a key lever to drive business growth," said Elaine Chou Arora, General Manager at Springboard. "There's never been a better time to establish or deepen a digital marketing skillset."
"We know human-guided learning drives better outcomes, and real world projects allow students to gain valuable experience and learn best practices that will enable success in a competitive field," Chou Arora said. "We're excited to bring Springboard's innovative learning model to this fast-growing industry."
The eight-week Digital Marketing Professional Certificate will build students' knowledge and functional skillsets across the full digital marketing spectrum and enable students to execute multi-channel digital strategies and campaigns.
Students will participate in a 60-hour curated curriculum developed by digital marketing experts featuring videos, articles, quizzes, and 13 hands-on projects where students can bring in real business scenarios and use current industry tools such as Google Analytics, Google Adwords, and more. Topics covered by the curriculum include:
Customer personas, positioning, and value propositions
Content marketing, Search Engine Optimization (SEO), and Search Engine Marketing (SEM)
Social media marketing, email, influencer, and affiliate marketing
Digital marketing analytics, measurements, and A/B testing
By bringing Springboard's unique 1-on-1 mentorship learning methodology to digital certifications, working professionals can adopt job ready and business-critical skills in an online, flexible, and self-paced environment while still receiving hands-on support from an accomplished marketing professional. Students will also receive support from Springboard teaching assistants, student advisors, and classmates, and will have access to weekly office hours featuring live learning topics, curriculum Q&A, project feedback, and networking opportunities. In line with Springboard's other digital skills courses, the Digital Marketing Professional Certificate is fully online and features a flexible pace to provide maximum accessibility to all students, including those with full-time jobs. Most students will be able to complete the course in eight weeks by dedicating six to nine hours per week. Upon graduation, students will receive a professional certificate and be empowered with a broad set of cutting-edge digital marketing skills.
Enrollment for the Springboard Digital Marketing Professional Certificate is now open. Classes will begin on April 11, 2022. Prospective students can enroll or learn more at springboard.com/courses/digital-marketing-professional-certificate. Springboard's Social Media Marketing Certificate and Search Marketing Certificate courses will launch this summer, with additional courses to follow.
###
About
About Springboard
Founded by Parul Gupta and Gautam Tambay in 2013, Springboard is on a mission to transform one million lives through education by 2030. Springboard believes that each student is unique, and needs a learning experience designed to fit their life's pace, supported by advisors and mentors. More than 20,000 students across 100+ countries have used Springboard to advance their careers through the platform's comprehensive, mentor-led online learning programs. Graduates have landed jobs with employers like Microsoft, Google, Facebook, Reddit, Facebook, and Boeing. Springboard has also trained corporate teams at Visa, Gusto, and The North Face. Springboard was recently named one of the 2022 GSV EdTech 150 — a list of the world's most transformative growth companies in digital learning. Springboard is a 2020 Inc. 5000 company based in San Francisco, recently named a Top Workplace for Women by Elpha and a Top 100 Workplace with the Best D&I Initiatives in 2021 by Mogul, and is backed by leading venture capital firms including Telstra Ventures, Vulcan Capital, SJF Ventures, Reach Capital, Pearson Ventures, International Finance Corp., Costanoa Ventures, Learn Capital, and Blue Fog Capital.